8 tags
Toronto Loves Kicks | Sneaker Design Project 2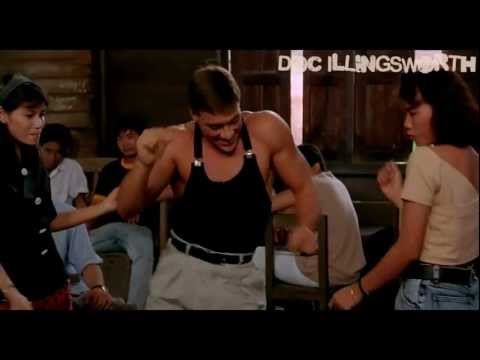 16 tags
BFSP Rotation 02.26.2013
Select music videos from the 519. This playlist features videos from Air Myles, BangR, Gamrini, Jay Braaks, and RawMind ft. The Artice. View #BFSProtation here.
11 tags
New Music: Melanie Espiritu ft. Quotes of...
[[MORE]] I usually post music from my hometown region of Windsor/Detroit and my current home of Toronto, but this post comes from Chicago. My cousin, Melanie Espiritu, delivers her first single, Addicted To You. Check it out and download! 
9 tags
Mixtape: Solow - Just Landed
Download Mixtape | Free Mixtapes Powered by DatPiff.com @TheRealSolow
11 tags
Video: RawMind ft. The Artice - Trading Cards
From RawMind's Kid AgaiN mixtape. Download: RawMind - Kid AgaiN mixtape
12 tags
Video & Download: Jay Braaks - Adored Nightmare
The new visuals I directed for @jaybraaks' track Adored Nightmare from his most recent mixtape of the same name.  Download the mixtape after the jump.[[MORE]] Filmed in downtown #Toronto. Enjoy. If you like, please share! Much love, A.J. Download: Jay Braaks - Adored Nightmare mixtape Download: Jay Braaks - Adored Nightmare mp3
9 tags
Video: Myles Kushman - Fuck Your Life
@ThaREALkushman
8 tags
Video: BangR - Bad Kid Rapper
@TheRealBangR
11 tags
Video: Jay Braaks - Authentic
The latest visuals I produced for @jaybraaks. From last year's rAre mixtape (download here).
8 tags
TripSix - Marsellus Wallace
  Some trill ass shit from TripSix.
9 tags
The Artice & Half Breed - Pages After (produced by...
Peep this Galaktus produced track featuring Expansion Family members, The Artice and Half Breed on the vocals. @TheArtice_EXP @thebookofbreed_ @IAmGalaktus__
8 tags
Video: MKUSH - Just Begun Freestyle
Some light work from MKUSH. The mixtape Planes, Trains, and Awfully Dope Skills coming soon.  @thaREALkushman
7 tags
AZ - Affirmative Action & Sugarhill (live)
3 tags
Hyped to see one of my favorite MC's growing up, AZ, live in concert tomorrow.
9 tags
Video: Jay Braaks - Who I Are
This is the latest video I directed for @jaybraaks standout track from his previously released rAre mixtape (available for download here). His anticipated new mixtape, Adored Nightmare, will be available next week for download.  
3 tags
#TBT
16 tags
Video: Choclair - Let's Ride (Live)
Chizznock, performing "Let's Ride" at City Nightclub earlier this year. 
13 tags
Video: MKUSH - The Chosen Few
@ThaREALkushman
7 tags
Lil B Live in Toronto
Some footage I captured on my iPhone of  @LILBTHEBASEDGOD first ever performance in Toronto from September 20, 2012 at The Phoenix Concert Theatre.
10 tags
Action Bronson - Live In Toronto
Some footage I shot with my iPhone from the @ActionBronson show in Toronto earlier this year.
8 tags
Border City Battle Club - Shane Mac vs. Kyle...
The Border City Battle Club (@BCBC519) has quickly become the premier hip hop event in Windsor. This is the main event from the last BCBC event featuring Shane Mac (@shanemac519) vs. Kyle Spratt(@kylespratt). Rose City Cinema with the visuals (@Tha_Greediezt, @cmartinfilms)
9 tags
Video: The Expansion Family - Come To Think
This one's special to me. These are the first visuals I've ever produced. Big ups to @TheExpansionFam. 
7 tags
7 tags
MKUSH & BangR - A Diamond Life
On steady rotation. @ThaREALkushman @TheRealBangR  
4 tags
5 tags
Flying Dagger Tattoo
Flying Dagger Tattoo
6 tags
Download: Talen Ted - The Difference (beat tape)
Download @WhoIsTalenTed
3 tags
Gamrini - Sowed Up ft. Trick Trick
@Gamrini
4 tags
Ambassador Boyz - Racket
7 tags
Coon Brovas - What's This Life Worth ft. KSD
6 tags
LYE - 100 Bars Pt. 2
@LyesWorld
6 tags
Notes To Self Tonight In Windsor
It's a rare occasion that Windsor books out-of-town hip hop acts. Start off the long weekend proper by catching Notes To Self ( @NNNNNotestoSelf) live at Phog Lounge tonight.
5 tags
Watch
I just filmed a video "Action Bronson NXNE Snippet" on #viddy #Concert #music
3 tags
Danny Brown - Grown Up
One of my top 3 favorite mc's out now @XDannyXBrownX
3 tags
Clear Soul Forces - Stick 'Em
@clearsoulforces
4 tags
Smyth the Kid - I Don't Wanna Lose You
@smyththekid
3 tags
Watch
Treat your ears right. Listen to this album.
3 tags
4 tags
Ty Farris - Champion Hoodies n Hennessy Mixtape...
@tyfarris1 Rose City Cinema on Vimeo
2 tags
D3N!@L Art Corporation - First Solo Exhibition in...
@DENIAL519
1 tag
1 tag
Raz Fresco - And It Don't Stop
@RazFresco
1 tag
Watch
 @TheExpansionFam
2 tags
Jae Cyphe - Hata Blockaz ft. Greed
@PilotLifeCyphe @Tha_Greediezt
1 tag
Badbadnotgood - UWM
Bonus: @badbadnotgood